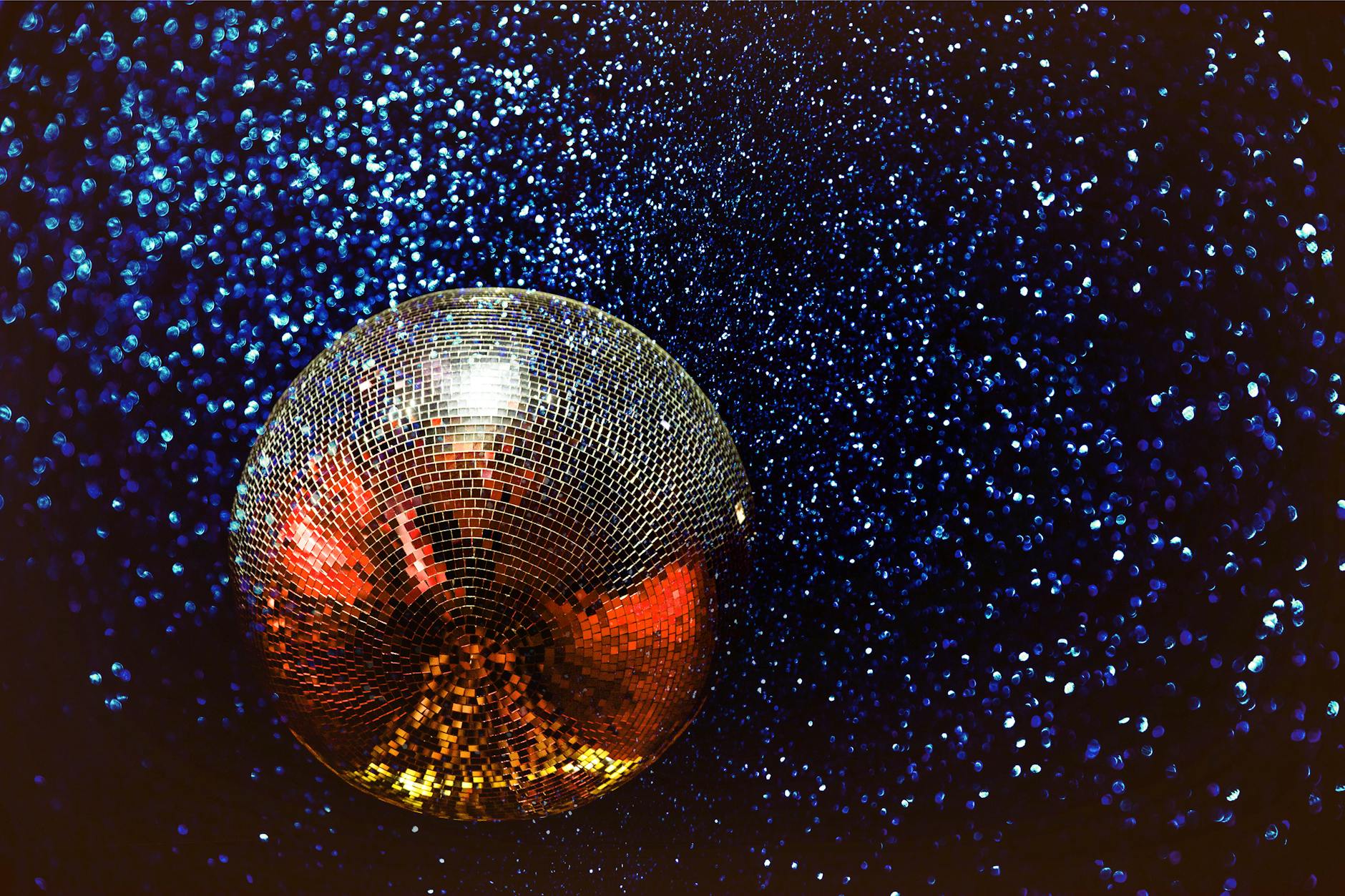 I exhaled my own cigarette smoke and inhaled a mouthful of secondhand.  I looked over the rims of my amber-tinted aviators at the gorgeous face of the thin slice of tush sitting on the barstool next to me.
"Hey there, mama," I said, shaking some of the ice in my Canadian whiskey.
She sipped her pink squirrel, leaving some of her deep red lipstick behind on her straw.
I leaned forward on my patched elbows, hoping she didn't notice some of the fondue cheese on my new polyester suit.  "You wanna dance?" I asked her.
She shook her head.  "No."
"C'mon," I begged.  "It's the Bee Gees.  Andy Gibb.  You going to pass up Saturday night Fever?"
"Yeah."
I snorted a laugh out through my moustache.  "You think you're tough, huh?  Well, I got news for you, hot pants.  Who's buying you drinks?"
After finishing the last sip of her slushy drink, she waved her dainty, sequined purse.  "I am."
"What?"
She handed a little card with a number on it to the bartender.  "Get this fellow a whiskey."
The bartender wrote down the number, gave back the card, and poured the drink.  He slid it to me, only the appropriate amount sloshing over the side.
I gave the bird a smile.  "You tellin' me you got a sugar daddy?"
"Yeah.  By the name of Visa."
Though the hot mama left shortly after with her brand-new credit card, I supposed I shouldn't complain.  Free whiskey's a free whiskey, after all.
***
I got this prompt off of mybookworld24, which is run by Alex.  I promised something so discotheque that it would squeeze the polyester from your veins.  While listening to Disco Duck on repeat, I researched the 70's with vigor and discovered a few things:
There was a drink called the Pink Squirrel (and I thought that was hilarious)
Canadian whiskey was popular
They smoked like chimneys
Adults in the 70's loved a good fondue
CREDIT CARDS DIDN'T HAVE MAGNETIC STRIPS HOW THE HELL DID THAT EVEN WORK (for real, this was perplexing and anyone with an answer would make my day)
When I tried to figure out how they did credit cards without magnetic strips, I discovered that women couldn't have credit cards until 1974, and I immediately thought, "Oh, there's my story.  That's how my main guy will get turned down."
You can listen to the Nixon tapes on Youtube, but not for too many hours at a time if you want to keep your sanity
Jimmy Carter was once attacked by a rabbit
Anyway, cheers, and a merry Watergate Salad to you all.